Online Gift shop in Bangladesh: Making Every Occasion Special
Whether it's a birthday, anniversary, baby shower, Eid, Valentine's Day, or simply wanting to show someone you care, we understand the importance of making someone smile. At ChocoCraving, we offer a wide selection of gifts to suit every occasion and personality, making it easier than ever to send gifts to your loved ones in Bangladesh with just a few clicks and easy to pay from abroad by Remitly, world remit and tap tap sand and similar gateway to pay to bKash or rocket. Home Delivery will be express due to customer needs.
Why Choose ChocoCrving gift shop in Bangladesh?
At ChocoCrving, we believe that our people are our greatest asset. That's why our dedicated customer service team strives to ensure that ordering with us is one of your best gifting experiences. We work with trusted suppliers to guarantee the highest quality and freshness of products delivered to your recipients. If you have any special requirements or queries, our Whatsapp chat feature allows for personalized assistance. Whether you're looking for gift shop delivery to Dhaka or any other city in Bangladesh, we've got you covered.
Midnight Delivery in Dhaka
Surprise your loved ones with a midnight gift delivery in Dhaka! We understand the joy of creating magical moments, and our midnight delivery service allows you to do just that. Whether it's a birthday surprise or an anniversary celebration, our team will ensure that your gift arrives at the perfect time to make it a memorable experience.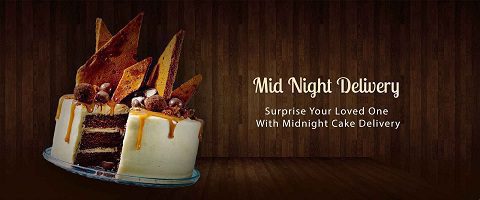 Same-Day Delivery Gifts in Dhaka
Forgot to buy a gift in advance? Don't worry! Our same-day delivery service in Dhaka ensures that you can still find the perfect gift even at the last minute. Choose from a wide variety of cakes, flowers, and chocolates that can be delivered on the same day, anywhere in Dhaka. Simply reach out to us through our Whatsapp chat feature or social media channels to inquire about cut-off times and availability.
Flower Delivery in Bangladesh
Nothing expresses emotions quite like a beautiful bouquet of flowers. Whether it's roses, lilies, tulips, or any other type of flower, we have a wide range of floral arrangements to suit every mood and budget. When you need fresh flowers in Dhaka, you can rely on us to deliver the perfect blooms that will bring joy to your loved ones.
Chocolate Delivery in Bangladesh
Indulge your loved one's sweet tooth with our delightful chocolate collection. From premium Belgian Godiva chocolates to personalized messages on chocolates and chocolate-covered fruits, we have a variety of options that will surely make the recipient smile. Our chocolate delivery service in Dhaka ensures that your loved ones can enjoy these irresistible treats.
Balloon Delivery in Bangladesh
Add a touch of festivity to any celebration with our balloon gift hamper delivery service. Whether it's birthday balloons, graduation balloons, or balloons for themed kids' parties, we have the perfect selection to suit every occasion. You can even customize the balloons to create a unique and personalized gift.
ChocoCrving is your go-to online gift delivery service in Bangladesh, ensuring that every occasion is made special with our wide range of gifts. With our commitment to excellent customer service, high-quality products, and convenient delivery options, you can trust us to make your gift-giving experience memorable. Whether you're sending flowers, chocolates, balloons, or any other gift, we're here to help you spread joy and make your loved ones feel cherished.
Buy any type of customized Gift items, Cake, Balloon gift hampers, Gadget items, Baking items, Beauty care products, etc. at the best price in BD. We deliver the products all over Bangladesh except the cake.