Estimated reading time: 4 minutes
The Kit Kat Story
The Kit Kat bar was first introduced story in the United Kingdom in 1935 and was originally known as Rowntree's Chocolate Crisp. The bar was composed of a chocolate-covered wafer, and was advertised as a "light meal" that could be eaten "between meals." In 1937, the bar was renamed the Kit Kat Chocolate Crisp, and in the same year, the company launched a marketing campaign that featured the slogan "Have a break, have a Kit Kat."
In the early 1940s, the bar was again renamed, this time to Kit Kat Chocolate Crisp. The bar remained unchanged until the late 1950s, when a new recipe was introduced that included the addition of milk to the chocolate coating. In the 1960s, the bar was introduced in the United States, and in the 1970s, the company began to produce Kit Kat bars in various flavors.
Today, the Kit Kat bar is one of the most popular candy bars in the world and is produced in more than 50 countries. The bar is composed of a wafer covered in chocolate and is available in a variety of different flavors, including milk chocolate, dark chocolate, white chocolate, and green tea.
The KitKat Bar
The Kit Kat bar is a chocolate-covered wafer bar confection created by Rowntree's of York, United Kingdom, and is now produced globally by Nestlé, which acquired Rowntree in 1988, with the exception of the United States where it is made under license by The Hershey Company. The standard bars consist of two or four fingers composed of three layers of wafer, separated and covered by an outer layer of chocolate. Each finger can be snapped from the bar separately.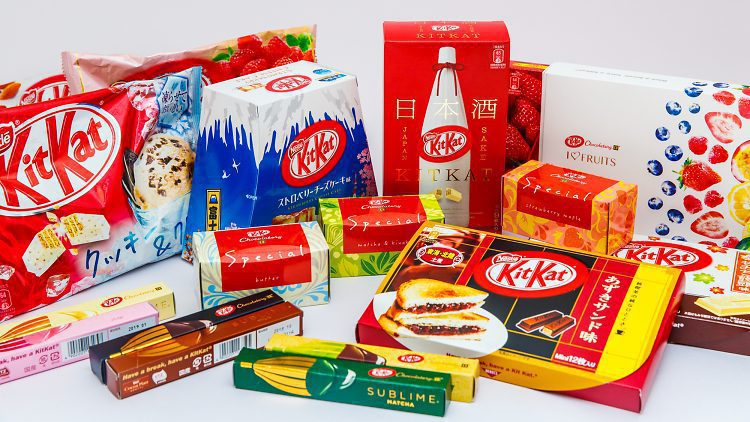 There are many different flavors of Kit Kat, including milk, white, and dark chocolate, as well as variations with nuts, fruit, and other ingredients. The bar was first introduced in the UK in 1935 as "Rowntree's Chocolate Crisp", and was renamed "Kit Kat Chocolate Crisp" in 1937.
In the 1950s, the Kit Kat slogan "Have a Break" was introduced, along with the advertising campaign "Give a Man a Break". The slogan was later changed to "Have a Break…Have a Kit Kat" in the UK, and "Give Me a Break…Give Me a Kit Kat" in the US.
The Kit Kat bar has been a popular candy bar for many years and has been featured in many TV commercials, movies, and songs.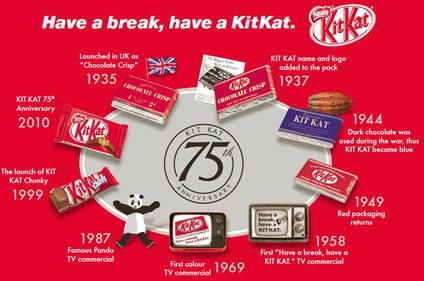 KitKat 75th Anniversary
Kit Kat celebrated its 75th anniversary this year with a special edition of the classic chocolate bar. The company partnered with design studio Pentagram to create a limited-edition wrapper for the anniversary. The wrapper features a retro-inspired design that pays homage to the brand's history.

Conclusion
In the world of marketing, a chocolate bar is only as good as the history behind it, and for that reason, Kit Kat is loved by all.
There is nothing better than enjoying a Kit Kat. The chocolate, the wafers, the chocolate, the wafers, the chocolate, the wafers, the chocolate, the wafer is there anything better? If you're looking for an exciting new snack to share with your friends and family, or simply just to keep in your office or home for those late night cravings, then check out this article from Kit Kat.
ChocoCraving KitKat Collections